Finding and Analyzing Attractive Real Estate Investments Just Became Flipping Easy
FixFlip's Investor Portal Enables Investors to Analyze Over 155,000,000 Property Records
Try FREE for 7 Days!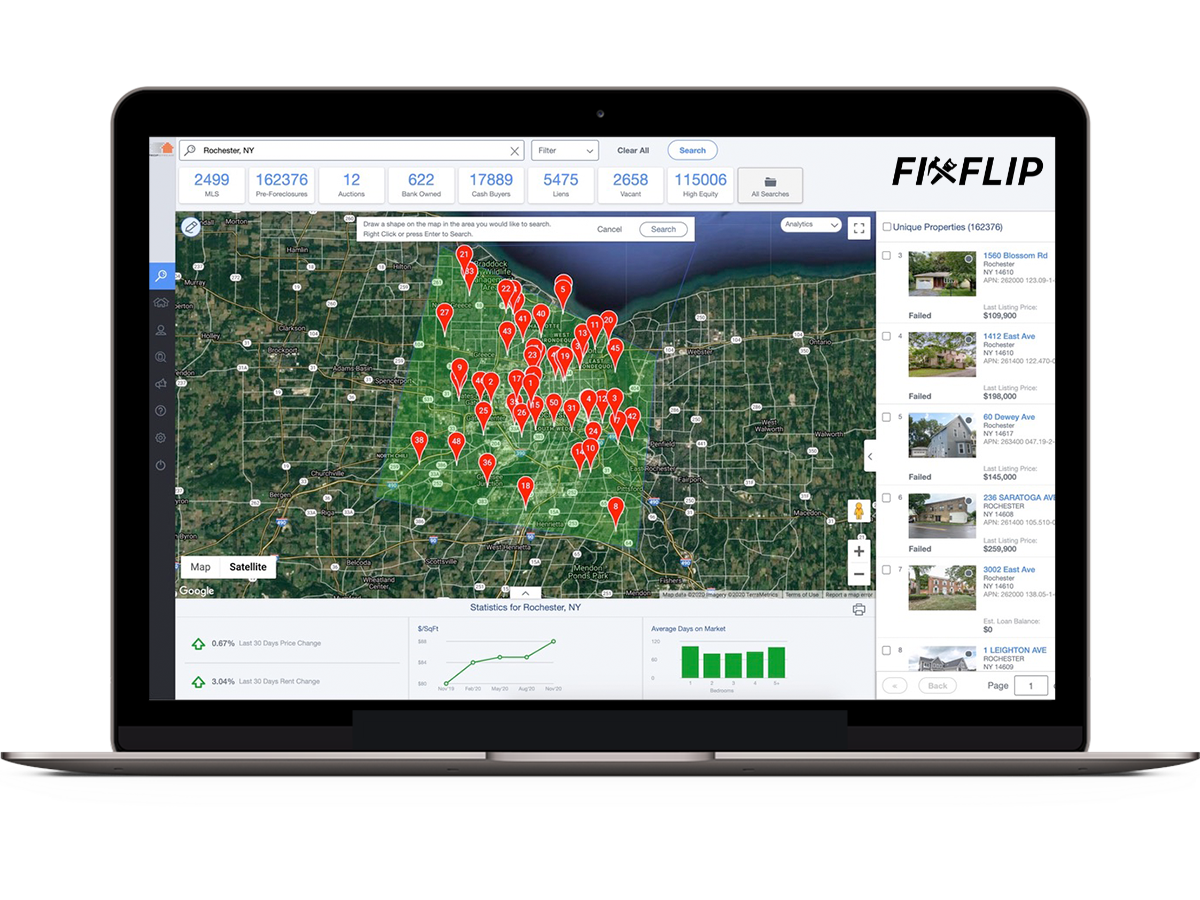 Identify Motivated Sellers
Dont get distracted by the noise.
Set your own custom filters and statuses to identify the motivated sellers that are right for you.
Years of Ownership
Value Price
Number of Liens
And More!

Engage With Property Owners
Utilize the power of marketing.
Send mass emails, postcards, and voicemails easily through our campaign tool.
Skip Tracing
Phone Numbers + Emails
Create landing pages
Add Status Tags
And More!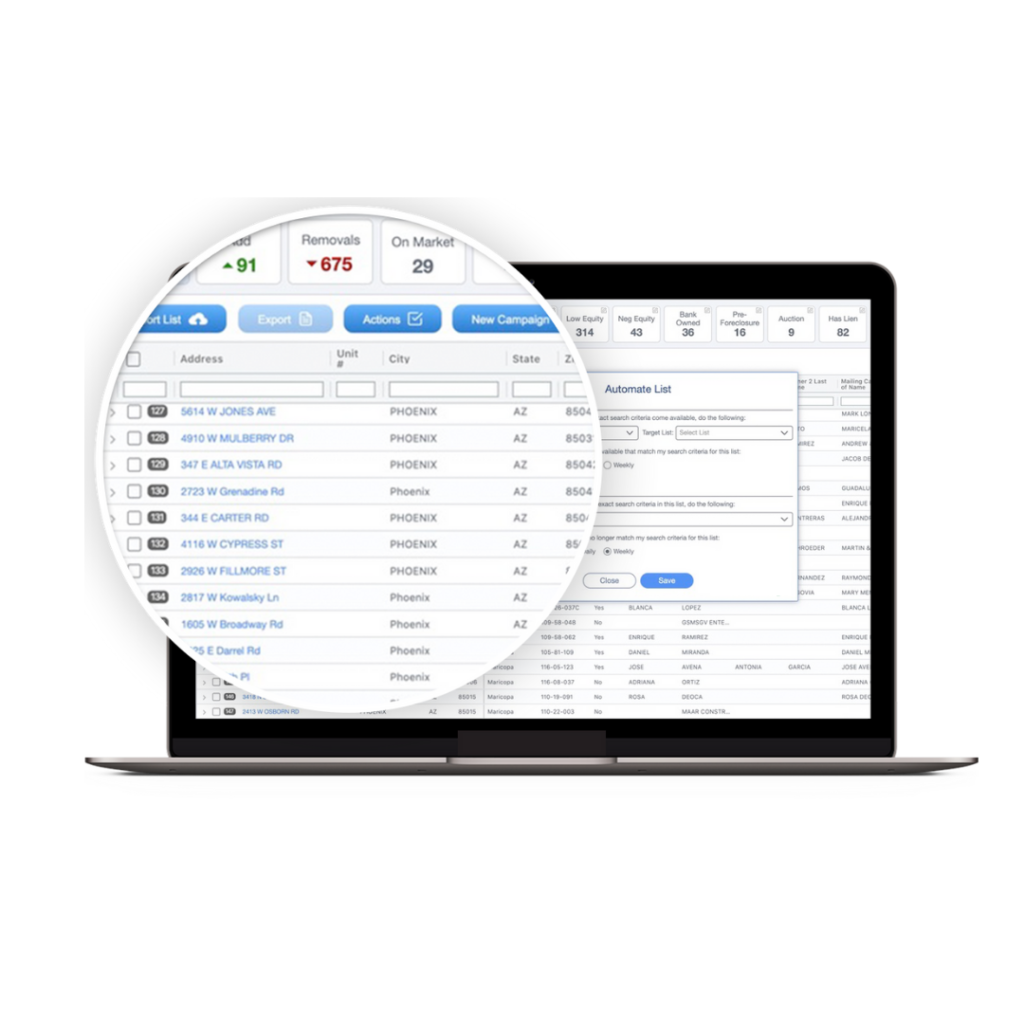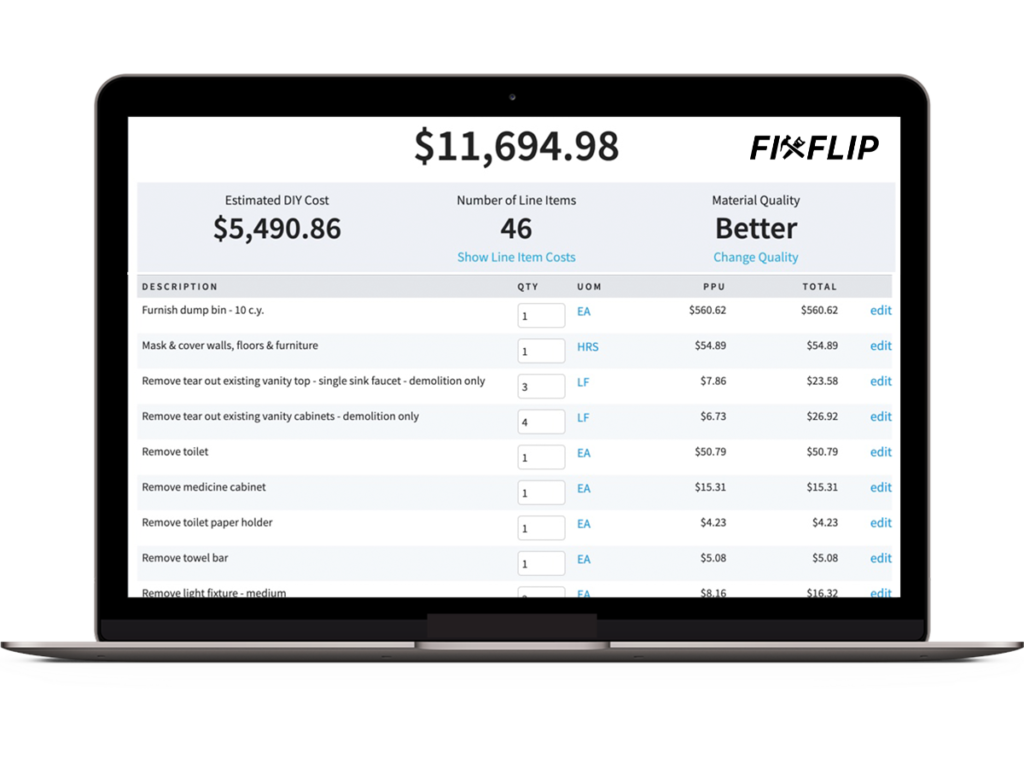 AnAlyze Data
Stay up-to-date with market trends.
Take advantage of our array of trends and analytics reporting tools.
Heat Maps
Rehab Estimator
And More!
Need funding on your next project? Get Started
The Recipe For Success
Strong Data + Efficient Marketing
Identify Motivated Sellers
Use a mass array of filters & statuses to find the property owner most likely to sell that meets your desired criteria.

Engage With Property Owners
Pull phone numbers & e-mail addresses of the property owners & send postcards from within the platform.

Analyze Data
Lookup any property to identify its current and potential value and determine if it's the right deal for you.
Already Have a Deal?
Work With Our Preferred Lender, Center Street Lending
On the Go? Utilize Our Mobile Site.
FixFlip allows you to house all your needs under one roof. With FixFlip on mobile, you have access to endless features, proprietary data, & more, all in the palm of your hand. Try it for yourself and discover the power of FixFlip. Get started now it only takes a few moments.